Life in a time of COVID
Bhone, an eleven years old boy, lives in Hpa An Township, Kayin State. He is the second child of three siblings. His elder sister is 19 years old, and his younger sister is seven years old. The father runs a farm, cultivating vegetables like chilies, corn, eggplants, etc. And the mother is the headmistress of basic education primary school in their village.
In 2021, the schools in Myanmar reopened after more than one year of closure due to the COVID-19 pandemic, and he started attending fifth grade. However, the school closed again as the third wave of COVID-19 spread across Myanmar.
"In our village, some people had suffered by COVID-19. All my family members were fine. But I was not happy as I could not go here and there. In the past, we had visited Kyeik Htee Yoe Pagoda, Chit Thu Myaing, and Kwat Kun Cave. Now we could not travel.", said Bhone.
"Mom said that dad could not sell his products as usual to the cities due to the transportation during this time. My sister, who passed the matriculation examination, also could not attend the university.", Bhone added.
For a child living in a reasonably spacious yard, he has many spaces to play freely. Nevertheless, he felt bored as he could not go to school and meet and play with his friends. He also lost learning opportunities.
So, Bhone's mom has supported learning literacy skills with the home-based learning kits provided by Save the Children. As Bhone loves to read poems and tales because of the reading circles held in their village organized by SCI, he gradually satisfied the stay-at-home period by reading cartoons and poetry, learning with HBL kits with his mom, and doing some pieces of writings.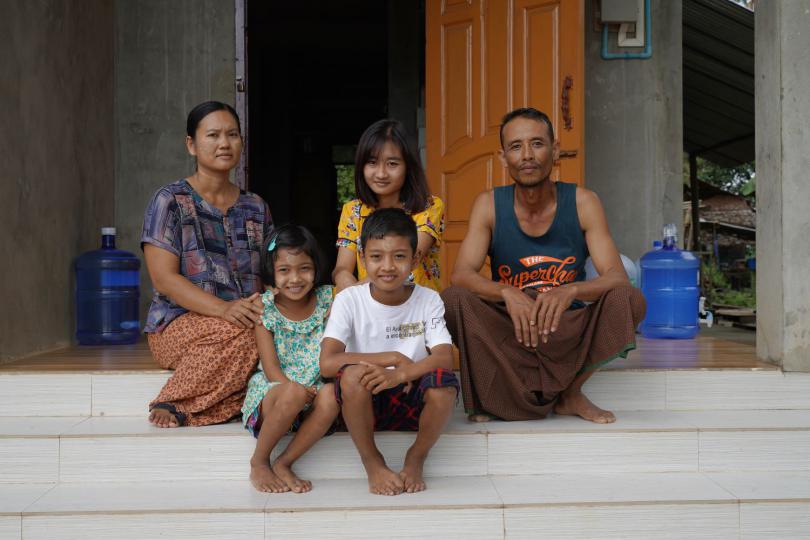 Save the Children conducted the literacy boost program in the areas of intervention in Kayin State in order to raise children's literacy skills in the community. At first, SCI staff organized the reading circles for children in the villages of intervention and trained the volunteers. After learning how to arrange the reading circles by learning the tales together, reading together, and creating art and craft works, each volunteer continued them in relevant villages.
"My son has joined the reading circles since he was a kindergarten student. He loves reading, listening to tales, and doing artwork too. After joining the program, I have found the development of my son's literacy skills. Thank you so much.", Bhone's mom said with a cheerful smile.